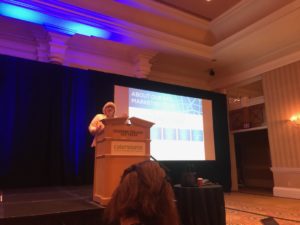 "If you don't know where you're going, you'll end up someplace else": A powerful statement by Major League Baseball legend Yogi Berra, and one that holds true when creating a marketing plan. Oftentimes, creating a well-thought-out plan is a daunting task, and the end result is a massive document laden with lofty goals that might not accurately address who you are as a company, where your strengths and weaknesses lie, where you want to go and perhaps most importantly, how you are going to get there.
Built from years of industry experience, our team developed GPS Marketing: A Simplified Approach to Creating a Marketing Plan. This is a powerful tool that helps turn any small or large business' ideas and visions into an easy-to-use, actionable marketing plan. Ideaworks president & CEO, Donna Hansbury, delivered a presentation on GPS Marketing to catering and event professionals at the annual Catersource Conference & Tradeshow, held in Las Vegas, NV, in February.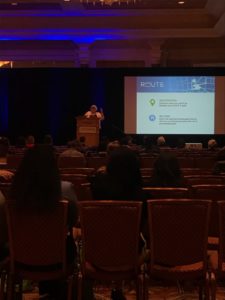 Upwards of 75 catering and event business owners packed the Emperor's Ballroom at Caesar's Palace for Donna's 8 a.m. GPS Marketing presentation at Catersource, where director of marketing communications Chelsey Tupper and marketing manager Alyssa Zekoski greeted attendees and handed out takeaway marketing plan workbooks. The crowd was a diverse one: seasoned event professionals with years of experience looking to refine their existing marketing efforts; eager young caterers looking to develop an actionable plan on a shoestring budget; and long-time Ideaworks clients there to support our team.
The GPS Marketing presentation and takeaway workbook is broken into five key areas, including:
True North: Where a business must conduct an honest assessment of where it is in terms of its market, customers and competition. The section includes sample questions business professionals should ask themselves, a simple grid to conduct a S.W.O.T. (strengths, weaknesses, opportunities and threats) analysis and more.
Route: Where business professionals want to go in order to grow their companies and increase profitability. Professionals are asked to take this step after they have determined who they are as a company. The Route section propels individuals to establish S.M.A.R.T. (specific, measurable, attainable/achievable, relevant and timely) goals using a template that separates what they want to achieve, how they measure their success, what actions are taken to achieve the goal and the timeframe needed to complete it.
Navigation: Where a business determines how to get where they are going through the use of strategies (the "map view") and tactics ("the turn-by-turn" perspective). Strategies are determined by setting a reasonable expectation for producing a desired outcome, e.g. "Communicate with clients at least 12 times per year to engage them and encourage new business referrals." Tactics are the specific actions you take, e.g. "Email a monthly newsletter to clients featuring blog articles. Include links to the blog, social media sites and upcoming events."
System Display: Where a business determines what they want to say and where, i.e. the messaging and mediums. The section includes mediums for consideration, like loyalty programs, e-mail marketing, public relations efforts and QR codes. Tips are also provided so businesses can craft appropriate messages for their target audience that add value to their lives.
Expense Report: Where a business develops its all-important budget. This is where professionals must determine what they can afford to do without putting their company's financial health in jeopardy. A marketing budget calculator is included for use.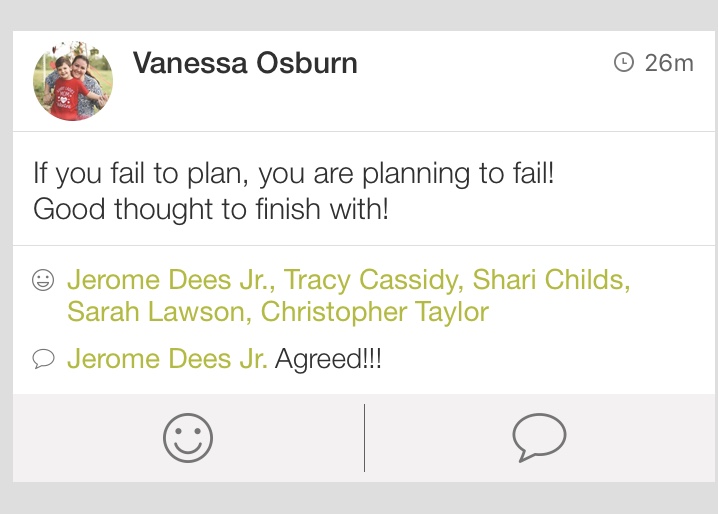 Upon concluding her presentation, Donna answered a number of questions and received excellent feedback from attendees on the Catersource app. One young event professional even noted that Donna's presentation was one of the best she's ever attended at a conference of this kind, and said that the GPS Marketing booklet was the best takeaway she's ever gotten from a presenter.
Donna left her audience with a valuable piece of advice echoing Benjamin Franklin: "If you fail to plan, you are planning to fail." This is a powerful statement that professionals in all industries should take with them as they grow their craft and chart their own course in the business world.
Click here to view the GPS Marketing presentation.
Click here to download your GPS Marketing workbook.