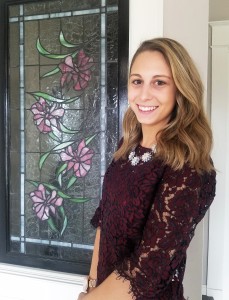 It is with much excitement that I am introducing myself as the newest member of the creative team at Ideaworks Marketing! Being an individual who loves to write and story tell, I am passionate about communication and the role that words play in our understanding of people, businesses and – more broadly – our world.
I graduated summa cum laude from Misericordia University in December 2015 and hold a bachelor's degree in English, as well as my Pennsylvania Instructional I teaching certificate in English/Language Arts grades 7-12. I have past work experience as a web content editor and substitute teacher. In my spare time, I love to travel, experiment in the kitchen, and spend time with my family, friends and fiancé!
I will be working with our Director of Marketing Communications, Chelsey Tupper, to develop content for the agency. Ready to bring my experience and passion for communication as the new Marketing Communications Manager, I am most excited to take a personalized, detail-oriented approach to working with our clients!